THE MOST EXPENSIVE RUG IN THE WORLD: 17TH CENTURY ANTIQUE PERSIAN CARPET
Known as 'the most expensive rug in the world', this Clark Sickle-Leaf carpet exceeded all expectations when sold at the Sotheby's New York auction in 2013 for a staggering $33.8 million dollars. The 17th Century antique Persian carpet was estimated to bring in around $10 million dollars, similar to that of the 17th Century Kirman Vase rug which sold at Christies Auction in 2010. After a 10 minute bidding war, however, the rug went to an anonymous bidder for over three times the anticipated bid price.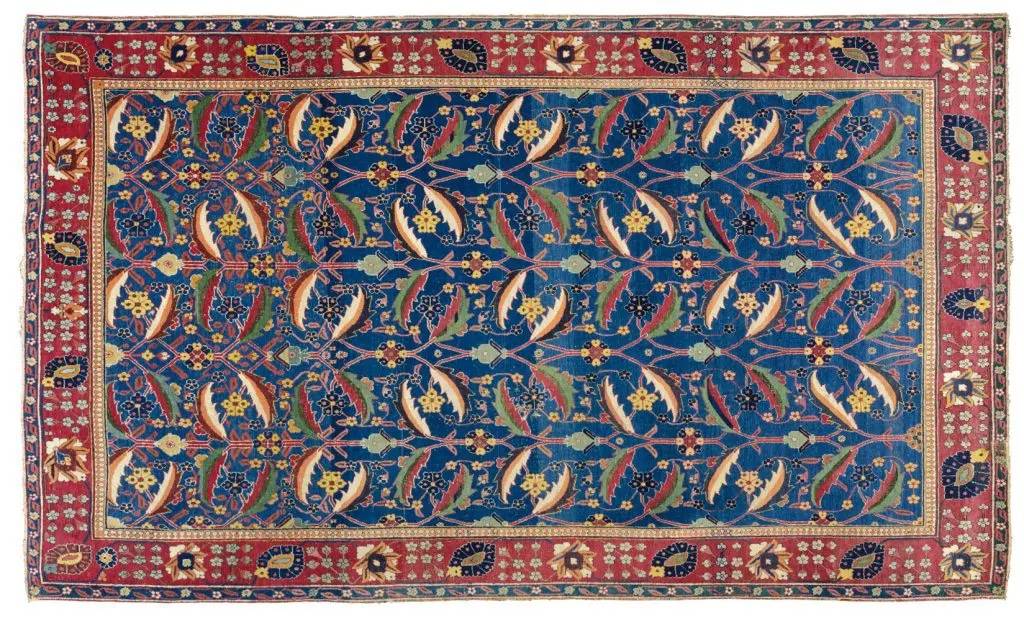 The previous record for the most expensive rug ever sold was for a 17th Century Kirman Vase rug which went for $9.6 Million dollars. This leaf patterned rug in bright blue colours was originally produced in Iran and sold at Christie's Auction in 2010.
With its strong links to Islamic history, this record-breaking rug is also thought to be the most expensive piece of Islamic art sold at auction. Its distinctive sickle-leaf pattern and extraordinarily preserved jewel tones also contributed to its desirability at auction.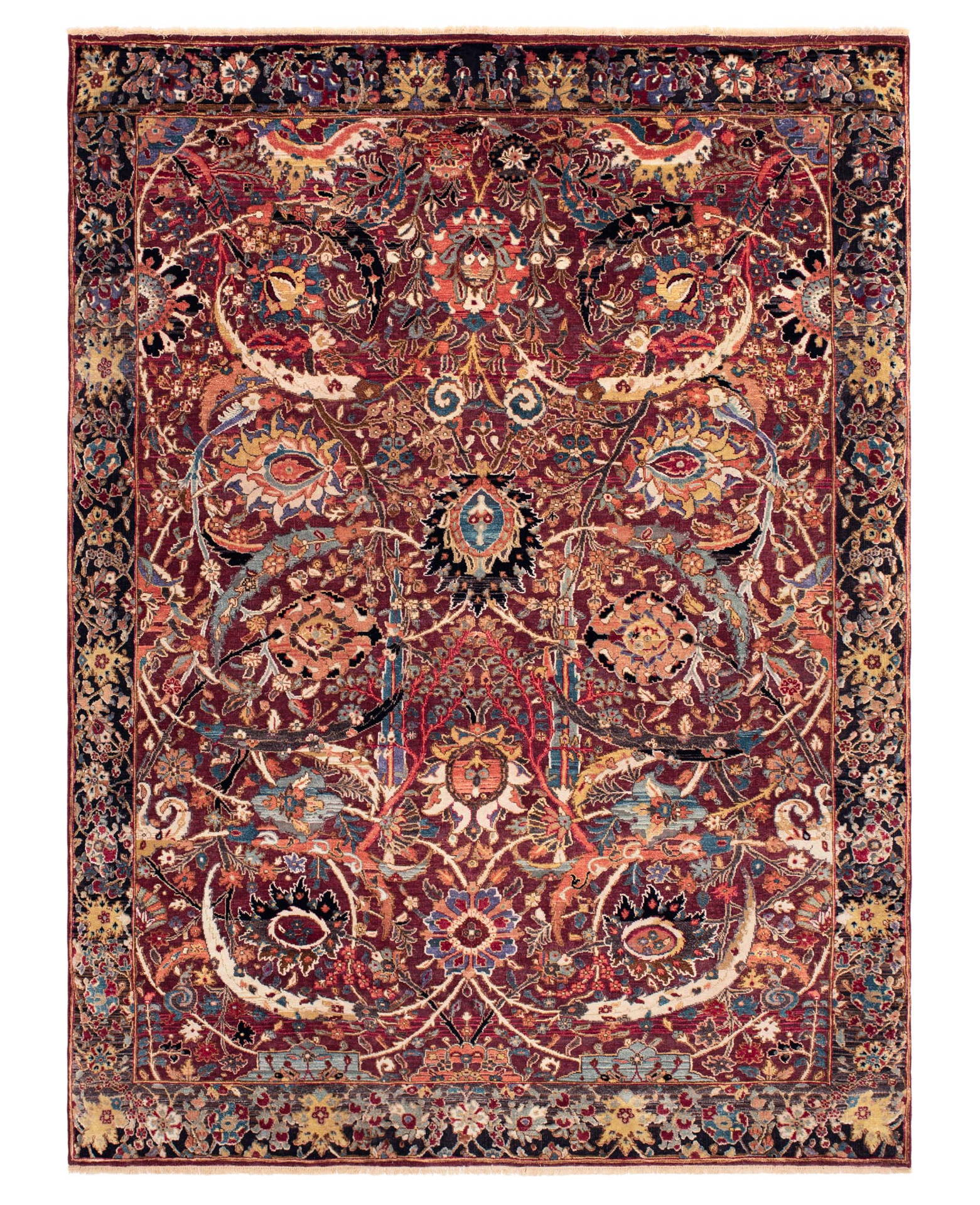 Inspired by the beauty of the original carpet, Knots Rugs have designed a new Limited Edition 17th Century Persian Vase design. The intricate silk rug consists of beautiful vines, flowers, and sickle shaped leaves in rich jewel colours on deep red wool ground. This design has been finished with an oxidisation technique which effects the wool beneath the overriding layer of silk, creating an extraordinary 3D effect with a unique look and antique appearance.