SUSTAINABILITY & FAIR TRADE
Sustainability is a topic that is becoming ever more important for all of us as we make decisions on the products we choose to invest in. In the rug world, the choice of materials and processes we use, and the relationships we have with our producers, has always been at the forefront of decisions we take in regards to the way we make our rugs.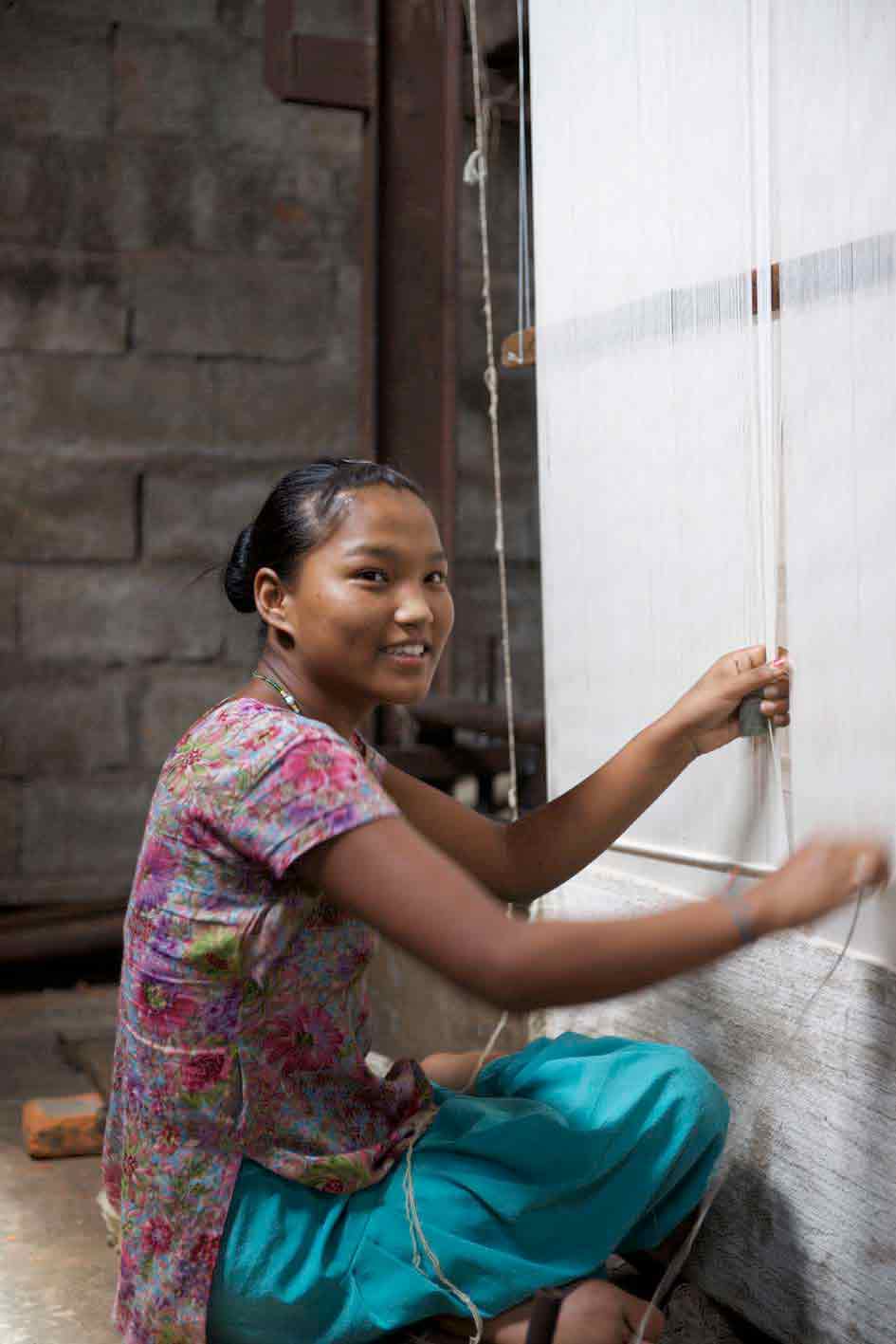 Knots Rugs is committed to the on going improvement of sustainability in all aspects of our production processes. We are always looking at ways we can improve our environmental performance and reduce any negative impact on the environment. Most importantly, we design, source, and produce high quality products that will stand the test of time, rather than creating items with a short shelf life that will need to be replaced time and again.
We are immensely proud to supply premium products to our clients, a traditional hand knotted wool rug stands tall against the environmental impact of built-in obsolescence found in many mass market mechanically produced products. A hand knotted rug is incredibly durable, will age gracefully and can be used for many years thus reducing post-consumer waste.
We use natural fibres, avoiding the use of synthetic materials, industrial machines, acids and chemicals in the process. Wool forms the major component of our rugs and not only does it have the pedigree of performance but is a naturally renewable and sustainable product. This hard-wearing fibre is also bio-degradable at the end of its lifespan.
All of our rugs are handmade in either Nepal or Jaipur, India. All of the collection pieces are made from an artisanal process, where each step is meticulously executed by hand, rich in culture and tradition. The primary substrate for the core collections is Nepalese Tibetan knotting, with designs ranging between 100 to 300 knots per square inch. Alongside this, Knots use Persian knotting and Turkish knotting for their 17th Century collection – within this collection, the 11/11 Persian knot is the most popular quality, with finer designs being produced in a 13/13 Persian knot. Our rugs are made the same way they have been for centuries. This process is environmentally friendly by nature, and their production consumes very little energy.
We are always expanding our ranges and collections through the introduction of new materials and techniques. Exploring the possibilities of different fibres such as Yak wool, Cactus and Nettle, and we have recently created a fully customisable collection of flatweave, shaggy and super soft plain rugs. Alongside this, we have recently started to expand and diversify the qualities that they have to offer by using handloom, handwoven flatweaves and hand-tufting.
Label STEP actively supports and promotes environmentally sound manufacturing methods to minimise the remaining production steps' impact on the environment. They are a fair trade non-profit organisation which are committed to the wellbeing of weavers and workers in the handmade carpet industry.
Knots are licensees of Label STEP, an organisation ensuring that we all continually strive for better working conditions, fair trade, fair pay, no child labour and general well being for all weavers in carpet manufacturing countries. Step also promotes environmentally friendly production methods. To achieve these goals Label STEP is systematically monitoring the production sites of its licensees and their suppliers, taking measures to ensure fair conditions. Label STEP operates at the local level in all major carpet-producing countries: in Afghanistan, India, Iran, Kyrgyzstan, Morocco, Nepal, Pakistan and Turkey.
For example, our dyeing factories in Nepal where our rugs are made use rice husk as a their energy source. Rice husk is a by-product from the numerous rice mills in the region and a valuable renewable energy source. Using it as biomass fuel instead of coal or other fossil fuels helps reduce carbon emission and contributes to limiting global warming.
Label STEP are also at looking at re-using waste water from our dye houses, putting this back into the local farmers vegetable crops.
Together we are fighting to keep this ancient art of weaving alive and thriving.
'AT THE END OF THE DAY'


At the End Of The Day is an interpretation of a painting by the renowned English Artist George Morton-Clark. This stunning piece conveys the meticulous brush strokes and energy of the original artwork, with over a month spent dying the wools, and total of 65 colours used, the attention to detail is astounding.
'PUPPIES ON THE TRACK'
Puppies On The Track is an interpretation of a painting by the renowned English artist George Morton-Clark. The original artwork has a strong street art feel and an energetic burst of expression in vibrant reds and yellow. This piece is one of the artists personal favourites and has been kept in his own collection.