Inspired by the boundless art form, the abstract rug is a manifestation of the designers' interpretive vision.
Knots Rugs
Abstract
collection draws upon the organic imagery found within our surroundings, from shadows cast by overhanging trees to the tempestuous waves of the ocean. The combination of silk and wool creates a sense of tonal variation within the rug; silk fibres reflect the natural light within the space, whilst the wool helps to create a feeling of cosiness and comfort.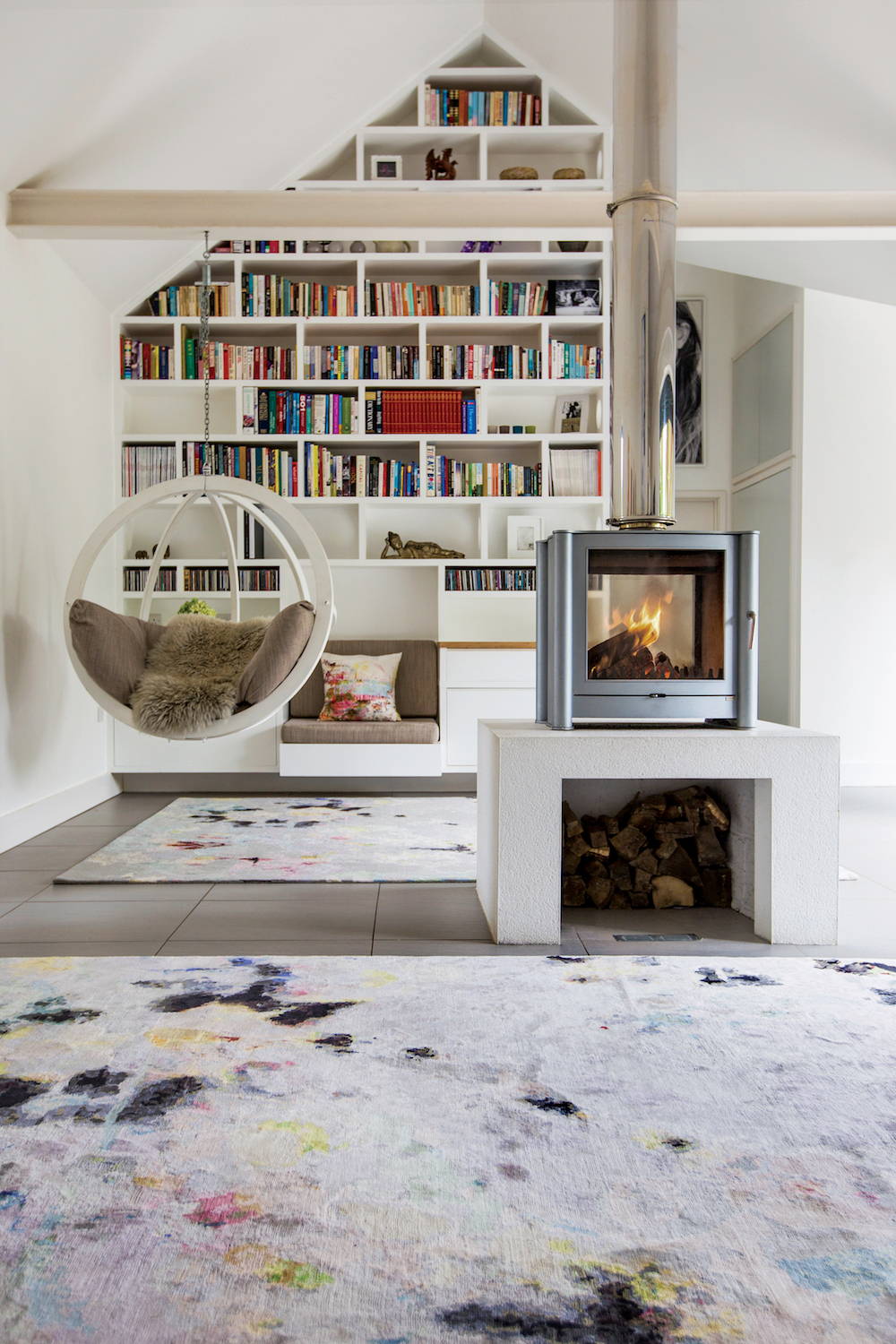 KNOTS RUGS | WATERCOLOURS ORIGINAL
Combining 86 colours including pastel shades, dusty pinks, pale lilacs, coppery greens and morning blues, Watercolours is one of our most intricate designs. Currently available in two colourways and for those looking for an extra touch of luxury, a 100% Chinese silk version is also available.
Precision within the material and colour combinations are what give the abstract rug its unique edge. The producer creates a heightened sense of fluidity through the gradation of the yarns, allowing for the nuances of the original artwork to be translated from canvas to loom.
Capturing the details within the original artwork is achieved through a keen eye for colour specificity, and means that a vast amount of coloured yarns are required to achieved the desired effect. The consideration of colour placement is also a crucial element when designing the rug; by exploring which colours will eventually sit beside one another, the designer works to create a cohesive piece with complimentary neighbouring shades.